Skip to Content
A Modern Classic
In The Crescent City
Gateway To Good Times

With colorful second line umbrellas scattering the walls and light fixtures resembling New Orleans' beloved brass trumpets suspended from the ceiling, there's no mistaking the vivacious and uniquely NOLA vibe of the brand-new Hotel Indigo New Orleans French Quarter.
Book Direct Benefits
It Pays To Book Direct
Flexible Cancellation
Best Rates
Personalized Service
Four Ways We'll Make It Epic
An Unmatched Location
At the intersection of Common Street and St. Charles Avenue in the heart of the Central Business District, our hotel is right on the historic streetcar line.
Four Ways We'll Make It Epic
A Front Row Seat To The Best Festivals
With more than 130 festivals a year (that's one every 2.7 days), New Orleans is the epicenter of festival fun - and we've got your front row seat to it all.
Four Ways We'll Make It Epic
A Krewe of Local Partners
We're teaming up with local partners like The Antidote Juice and Southern Rhoades Apothecary to offer our guests the best of New Orleans' home-grown goodness.
Four Ways We'll Make It Epic
A Balcony Perch For Mardi Gras Parades
Looking for a prime spot to watch the Mardi Gras parades go by? How about one of our nine guest rooms, each with a private balcony overlooking St. Charles Avenue.
ROOMS
Sleep
It Off
After a night of revelry, relax in one of 143 stylish guest rooms with artful nods to the city's jazz scene.
DINING
Big Easy Eats
Savor the Crescent City's culinary story at Common Interest, the coffee shop, or a delicious meal delivered right to your room.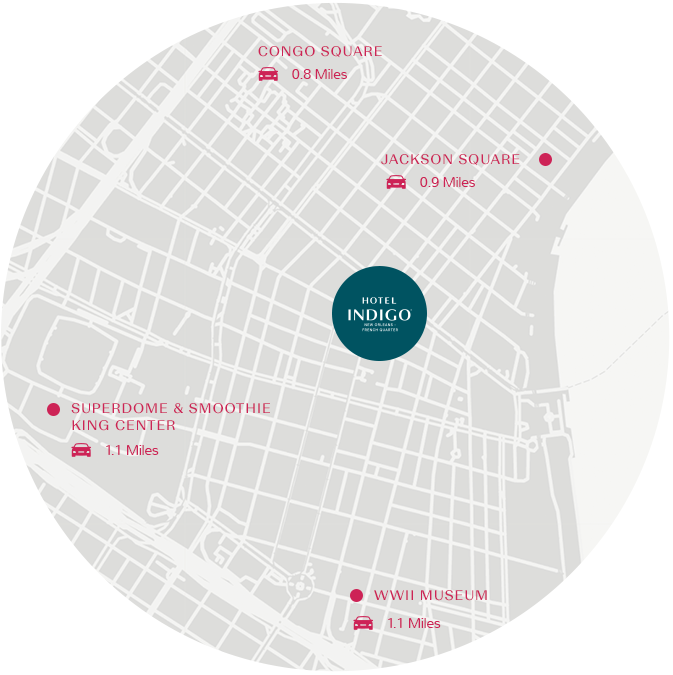 Location
Crescent City Cues
Our team of New Orleans insiders are ready to assist with recommendations to the city's best bars and boutiques.
Reviews
Location, Location, Location!

"The hotel sits right at the St. Charles / French Quarter street car line. The hotel just reopened as a Hotel Indigo and has a great vibe! The decor in the lobby, restaurant/bar and guest rooms has been nicely done. The food in the Common Interest restaurant & bar is amazing!"

-TNyst on Tripadvisor

Great location and staff

"We went right after Mardi Gras and the staff was wonderful. Go down to the bar and have a drink with the bartenders, as they were by far the best we encountered."

-Holly V on Tripadvisor

A nice location at a great value

"This beautiful hotel is situated right on the edge of the French Quarter, walking distance from everything you need to experience. The decor is local, there is a great lobby restaurant. The beds are the most comfortable we have every experienced."

-Chuck K on Tripadvisor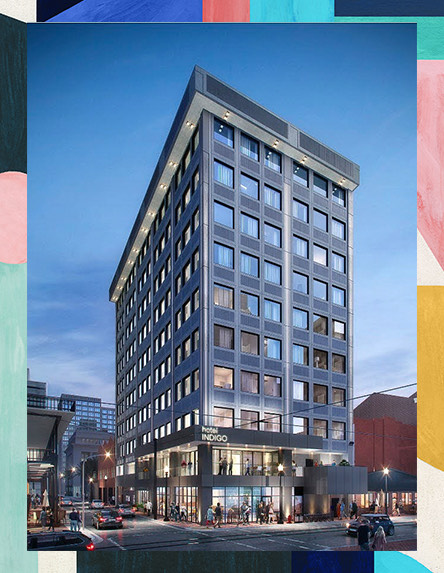 Eye
Candy