Skip to Content
Host Your Event
Where Productivity Meets Play
With brand-new event space for up to 300 guests, Hotel Indigo New Orleans French Quarter is poised to take its place among the Crescent City's preferred venues for meetings, weddings, and stylish social events. Whether you're planning a business meeting, a birthday party, or a bridal event, our experienced event planners will ensure that it's flawless - and fun.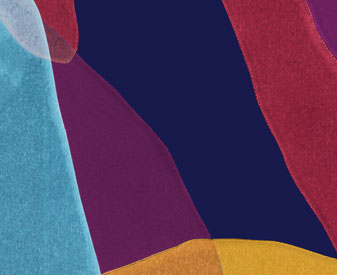 Equipment + Amenities
3,000 square feet of meeting and event space
Experienced event planners
Full onsite catering
A/V equipment, including tele- and video-conferencing essentials
Business Center
High-speed WiFi
Meetings
Gather your team for meetings by day and merriment by night. Our versatile meeting spaces can be combined for big events or used independently for smaller soirees.
Weddings
If a Crescent City "I do" is your idea of a dream wedding day, rest assured we'll make it a magical moment you - and your guests - will never forget.
Social Events
In New Orleans, we celebrate just about everything! From birthdays and anniversaries to bridal luncheons and debutante balls, our modern event spaces set a very stylish stage.
Capacities by Layout
| | | | | | | | | |
| --- | --- | --- | --- | --- | --- | --- | --- | --- |
| Event Room | Conference Style | Hollow Square Style | U-shape Style | Classroom Style | Banquet Style | Reception Style | Theatre Style | Cabaret Style |
| Rebirth | 81 | 54 | 45 | 81 | 96 | 120 | 144 | 64 |
| Eureka | 36 | 48 | 39 | 54 | 72 | 80 | 120 | 48 |
| Treme | 24 | | 21 | 15 | 30 | 30 | 48 | 20 |
| Hot 8 Boardroom | 18 | 18 | 15 | 18 | 20 | 25 | 35 | 16 |
| Rebirth + Eureka + Treme | 78 | 90 | 81 | 135 | 138 | 200 | 276 | 112 |
| Rebirth + Eureka | 78 | 90 | 81 | 135 | 138 | 200 | 276 | 112 |
| Eureka + Treme | 42 | 54 | 45 | 81 | 126 | 150 | 144 | 64 |
Capacities by Dimensions
| | | | | | | | |
| --- | --- | --- | --- | --- | --- | --- | --- |
| Event Room | Room Dimensions L X W X H | Natural Lighting | High-Speed Internet Access in Meeting Room | Independent Temperature Control in Meeting Room | Projector Screen in Meeting Rooms | Teleconferencing Equipment in Meeting Room | Video Conferencing Equipment in Meeting Room |
| Rebirth | 48.0 X 25.0 X 10.0 | Yes | Yes | Yes | No | No | No |
| Eureka | 40.0 X 25.0 X 10.0 | Yes | Yes | Yes | No | No | No |
| Treme | 29.0 X 12.0 X 10.0 | No | Yes | No | No | No | No |
| Hot 8 Boardroom | 21.0 X 16.0 X 10.0 | No | Yes | No | No | No | No |
| Rebirth + Eureka + Treme | 88.0 X 25.0 X 10.0 | Yes | Yes | No  | No | No | No |
| Rebirth + Eureka | 88.0 X 25.0 X 10.0 | Yes | Yes | No | No | No | No |
| Eureka + Treme | 48.0 X 25.0 X 10.0 | Yes | Yes | Yes | No | No | No |